Analytics
Better Understanding, Smarter Decisions
BICS advanced services:
BICS provides advisory services for Analytics & BI projects, starting from business solutions per industry through technology and risk management.
Offering creative, flexible and trustworthy solutions.
Whether you are SAP BW or HANA users , BICS experts are here for you, BICS has global experiance in multi implimentation roll out's
BICS COE (center of expertise) offers our SAP Customers guidance on which tool fit best for the job and the usage of the following SAP BI tools:
SAP Business Objects Platform
Answer new and evolving business questions with self-service ad-hoc reporting and analysis – on the Web, your desktop, or a mobile device.
Take advantage of easy-to-use BI reporting tools, Drill, slice-and-dice, and format information based on your business needs.
Use simple drag-and-drop features to create interactive reports, Combine data from different sources to get answers to your business questions.
Set-up data alerts so you are on top of the information that matters, Share trusted insights with business partners and customers.

SAP Analytics Cloud
SAP Analytics Cloud is one simple cloud solution connecting your people, information, and ideas to enable fast and confident decision making.
Machine learning technology and embedded artificial intelligence help you to discover deep insights, simplify access to critical information, and empower informed decision making for all.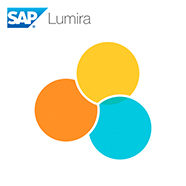 SAP BusinessObjects Analysis for Microsoft Office
SAP Analysis for Microsoft Office are for the Excel die-hards doing multi-dimensional analysis, Analysis helps you to gain insight into business data and make intelligent decisions that impact corporate performance. It consists of the three components: Analysis Plug-in, EPM Plug-in and BPC Plug-in

SAP BusinessObjects Design Studio
Create interactive, mobile-ready data visualizations for your business dashboards and BI apps – using SAP BusinessObjects Design Studio. Enhance app and dashboard design, put actionable information at decision makers' fingertips – and get the maximum value from your data with a direct connection to SAP Business Warehouse and SAP HANA.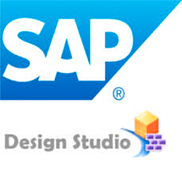 SAP BusinessObjects Crystal Reports
Design and deliver meaningful business reports based on data from virtually any source – with SAP Crystal Reports. These easy-to-use BI and reporting tools can help you create a clear picture of your business and give colleagues, customers, and partners the information they need in the format of their choice.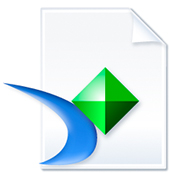 SAP BusinessObjects Predictive Analytics
Reimagine your business processes for the digital economy by using predictive insights to optimize your resources and improve margins across your entire enterprise. Uncover trends and patterns from Big Data, the Internet of Things, and your existing data sources with SAP's powerful Predictive Analytics software.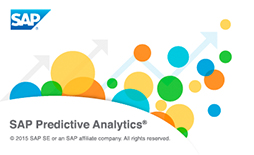 Analyzing BIG DATA with SAP HANA
Big Data is the ocean of information we swim in every day – vast zetabytes of data flowing from our computers, mobile devices, and machine sensors.
SAP HANA for big data addresses the following issues:
In-memory database, Real-time data information, High performance computing, Hadoop integration, Advanced analytics with HTML5
Our Experts will guide you on:
HANA native development

SAP BW on HANA

Business One HANA Analytics

SAP HANA Live

Advanced reporting in HANA Studio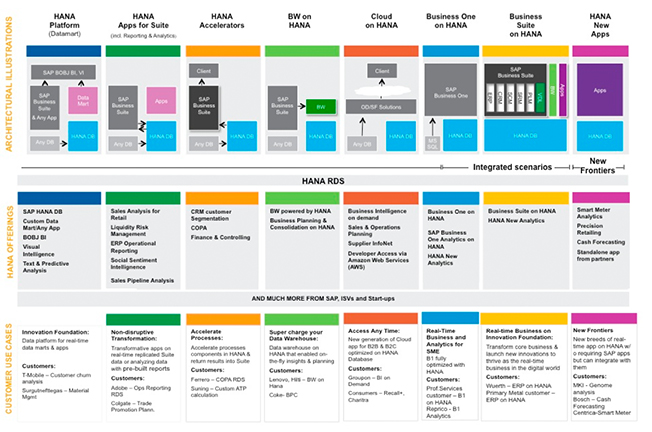 Enlarge